Privacy Policy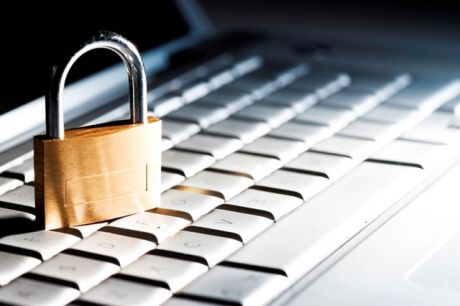 MRF respects your privacy and is committed to complying with the Data Protection Acts 1988 and 2003. This Privacy Policy explains how any personal information you provide on our site is processed and used by us.
This website is owned and operated by The Mary Robinson Foundation, Trinity College, 6 Sth Leinster Street, Dublin 2, Ireland.
The Foundation respects your privacy and is committed to complying with the Data Protection Acts 1988 and 2003. This Privacy Policy explains how any personal information you provide on our site is processed and used by us. This privacy policy is designed to protect you, our users, by informing you what personal information is collected, what we do with that information and the methods we use to collect it.
Collection of Personal Data
We will collect no personally identifying information about you when you visit our website unless you choose to provide that information to us. The information we collect depends on what you do when visiting our site.
If you visit our site to browse, read or download we automatically collect and store the following information about you:
the IP address from which you access our website (an IP address is the number automatically assigned to your computer when you are surfing the web);
the type of browser and operating system used to access our site;
the date and time of your access to our site;
the pages you visit; and
the internet address of the website from which you accessed our site.
We use this information to help us make our site more useful to visitors, to learn about the number of visitors to our site and the type of technology which our visitors use. We do not track or record information about individuals on their visits. We may compile and report aggregate statistics about our users in terms of numbers, traffic patterns and related site information. Any such statistics will not include any personally identifying information.
You may choose to provide us with personal information in an e-mail message to one of the addresses listed throughout our site or by filling out a feedback form with your personal information and submitting it to us through your website. We use that information only to respond to your message and to help us provide you with the material you have requested.
We do not collect or store any information about you from the use of "cookies" on our site. A cookie is a snippet of information that a server sends to a browser when you first visit a site. We do not use cookies to determine where you have been or to store any other information about you.
Email
Using the email addresses provided on registration, the Foundation may periodically send informational email to its subscribers. You can indicate at any time that you do not wish to receive further email information from MRF by clicking on the unsubscribe link provided in all ebulletins.
External Links
This site contains links to other sites. The Foundation is not responsible for the privacy practices or the content of such Web sites.
Site Security
Unauthorised attempts to upload information or change information on the the Foundation website are strictly prohibited and may be punishable by law.
Irish Data Protection Commissioner
Further information on your data privacy rights are available on the website of the Irish Data Protection Commissioner: www.dataprotection.ie
Contacting the Website
If you have any questions about this privacy statement, or the security practices of this site, you can contact admin@mrfcj.org
Latest News